PURPOSE
The purpose of a home inspection is to provide the client with information regarding the condition of the systems and components of the home as they existed at the time of the home inspection. The Home Inspection Report communicates the information to the client through a written summary that describes the general conditions of the building systems and components along with items deemed significantly deficient.
SCOPE
I'll inspect all of the major systems and components of your home (or your home-to-be), both inside and out.
Following my evaluation, I will compile my findings in an easy-to-understand report that includes descriptive narratives, checklists, and high quality digital photos that provide visual details for the issues I've discovered. Your report will be emailed to you within 24 hours. And my job isn't finished until you discovered everything in it.
As a home inspector trained and certified by the International Association of Certified Home Inspectors (InterNACHI), I adhere to their comprehensive Residential Standards of Practice.
This means that I will inspect all of the following, when visible and accessible:
ATTIC, VENTILATION & INSULATION
WARRANTIES AND GUARANTEES:
The written home inspection report is not intended to be used as a guarantee or warranty, expressed or implied, regarding adequacy, performance, or condition of any inspected building, system or component. Items inspected are not guaranteed to be defect-free, as problems may exist even though signs of such may not be present during the inspection.
The Standards provide minimum guidelines for the Inspector, and outline what the Inspector should observe, identify, inspect, and describe. The guidelines provide the minimum contents of a written report and are not intended to limit the Inspector from performing additional inspection services.
Also I will Include:
100 Days Limited Warranty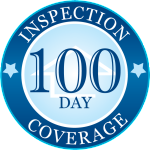 RecallCheck

​
and a Free copy of Now that You've Had a Home Inspection home-maitenance manual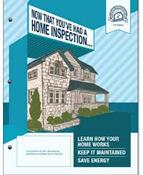 ​